Dansville Primary Afterschool Program
PreK – 2 grade
Held in cafeteria
EBH Elementary Afterschool Program
serving 3-6 grade
at the Community Center (43 West Ave)
Click above for Handbook & Registration
Available Discounts
1. Join our Fundraising Team (50% off one child)
2. Work a skating party ($20 off per session, 18 sessions per year available)
3. Multiple child discounts
4. Check DSS for Free or Reduced care
Curious about the program but not sure? Use our Test Drive option to check it out for 1 month free
($280 value).Contact us at 585-335-7890, dansvillecommunitycenter@gmail.com or stop in at the sites located in Primary and EBH cafeterias & the Center.
Offer good for 1st time participants only.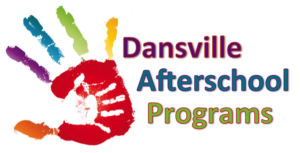 Program Offerings
$15 Per day – 2 day minimum

Open till 6:15pm

Winter & spring break coverage options

Homework labs & Enrichment activities including (STEM)

Character education, music exploration, and much more

A well trained staff, that truly cares about your children

NYS OCFS registered school age program

A loving and nuturing environment
*Download and read the handbook for more details.